Key Events & Deaths on this day in Northern Ireland Troubles
4th July
————————-
Saturday 4 July 1970
The Falls Road curfew continued throughout the day. A man was killed by the British Army.
Thursday 4 July 1974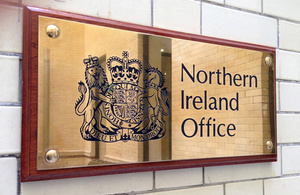 The Northern Ireland Office (NIO) published a White Paper, The Northern Ireland Constitution (Cmnd. 5675), which set out government plans to hold elections to a Constitutional Convention which would look for an agreed political settlement to the Northern Ireland conflict.
[Many elements of previous attempts at a settlement were present in the document including that of power-sharing and the recognition that there should be an Irish dimension. The Act of Parliament which gave effect to the proposals was passed on 17 July 1974.]
Saturday 4 July 1981
In a statement issued on behalf of the hunger strikers, they said that they had no objection to any changes in the prison regime being applied to all prisoners.
[This would have meant that special category status was not being conferred on Republican prisoners alone.]
Monday 4 July 1983
Catholic Bishops in Northern Ireland warned against the dangers of the reintroduction of the death penalty. They also called for a ban on the use of plastic bullets by members of the security forces.
Monday 4 July 1988
John Hermon, then Chief Constable of the Royal Ulster Constabulary (RUC), announced that disciplinary proceedings were to be undertaken against 20 RUC officers as a result of the investigation into the 'shoot to kill' incidents in 1982.
Thursday 4 July 1991
End of CLMC Ceasefire
The Combined Loyalist Military Command (CLMC) announced the end of the ceasefire, as of midnight, that had begun on 29 April 1991.
[The ceasefire had been called to coincide with the period of the political talks (later known as the Brooke / Mayhew talks).]
Sunday 4 July 1993
The Sunday Tribune (a Republic of Ireland newspaper) carried an interview with Gerry Adams, then President of Sinn Féin (SF). Adams was reported as stating that Republicans might accept joint authority as "part of the process towards an end to partition".
Tuesday 4 July 1995
John Major won the contest for the leadership of the Conservative Party.
Patrick Mayhew, then Secretary of State for Northern Ireland, rejected claims that the release of Lee Clegg on 3 July 1995 was linked to the leadership contest within the Conservative Party
Friday 4 July 1997
60 families had to be evacuated for a time from their homes on the Garvaghy Road, Portadown, following a bomb warning from Loyalist paramilitaries.
As tension mounted in the run-up to the planned Drumcree parade on 6 July 1997, thousands of people left Northern Ireland to avoid the kind of trouble and disruption witnessed in 1996.
Saturday 4 July 1998
Private meetings were held to attempt to resolve the dispute over the forthcoming Orange Order parade from Drumcree to Portadown. However, the talks failed to produce a breakthrough in the dispute. [As no resolution had been achieved to the Drumcree dispute there was considerable tension in Northern Ireland. In fact many people had arranged to take their holidays to coincide with the Drumcree march.]
Sunday 4 July 1999
Drumcree Parade – 'Drumcree V'
For the fifth year in a row attention was focused on the Orange Order parade at Drumcree, Portadown, County Armagh. Hundreds of Orangemen from across County Armagh paraded to Drumcree Churce. However, the Orange Order was refused permission in a determination by the Parades Commission to parade down the mainly Nationalist Garvaghy Road.
The security forces had erected a steel barricade across the road to halt the march but the subsequent protest passed off relatively quietly compared to previous years. There was only one incident at a security barricade when one baton round (plastic bullet) was fired.
There were clashes between police and Loyalists on 5 July 1999.
Following 'The Way Forward' joint statement by Tony Blair, then British Prime Minister, and Bertie Ahern, then Taoiseach (Irish Prime Minister), the two men called on the Irish Republican Army (IRA) to make a statement to ease Unionist fears over decommissioning.
Blair published an article in The Sunday Times (a London based newspaper) in which he said that a rejection of the document by the Ulster Unionist Party (UUP) would amount to a "tactical own goal". Reports that Marjorie (Mo) Mowlam, then Secretary of State for Northern Ireland, was to be moved from Belfast to a different cabinet post were dismissed as "bunkum" by British government sources. [Mowlam was replace by Peter Mandelson on 11 October 1999.]
Wednesday 4 July 2001
Loyalists Kill Catholic Teenager
Ciaran Cummings (19), a Catholic civilian, was shot dead by the Ulster Defence Association (UDA) while on his way to work in County Antrim. Cummings was shot as he waited for a lift to work at the Greystone roundabout outside Antrim town at 7.30am (0730BST). The gunmen used a motorcycle in the 'drive-by' killing. [The Red Hand Defenders (RHD), a cover name used by members of the UDA, claimed responsibility for the killing.]
——————————————
Remembering all innocent victims of the Troubles
Today is the anniversary of the death of the following people killed as a results of the conflict in Northern Ireland
"To live in hearts we leave behind is not to die
– Thomas Campbell
To the innocent on the list – Your memory will live forever
– To the Paramilitaries –
There are many things worth living for, a few things worth dying for, but nothing worth killing for.
5 People lost their lives on the 4th July between 1970 – 2001
——————————————
04 July 1970
Zbigniew Uglik (23)
nfNI
Status: Civilian (Civ), K
illed by: British Army (BA)
English visitor. Shot at the rear of house, Albert Street, Lower Falls, Belfast
——————————————
04 July 1974
David Smith (26)
nfNI
Status: British Army (BA),
Killed by: Irish Republican Army (IRA)
Died five days after being shot by sniper while on British Army (BA) mobile patrol, Whiterock Road, Ballymurphy, Belfast.
——————————————
04 July 1978

Jacob Rankin (32)
Protestant
Status: Royal Ulster Constabulary (RUC),
Killed by: Irish Republican Army (IRA)
Shot outside Castlederg Royal Ulster Constabulary (RUC) base, County Tyrone.
——————————————
04 July 1988

Kenneth Stronge (46)
Protestant
Status: Civilian (Civ),
Killed by: British Army (BA)
Died three days after being shot by undercover British Army (BA) members, while driving his taxi past North Queen Street Royal Ulster Constabulary (RUC) base, Belfast.
——————————————
04 July 2001

Ciaran Cummings (19)
Catholic
Status: Civilian (Civ),
Killed by: Red Hand Defenders (RHD)
Shot while waiting at roundabout, for lift to work, Greystone Road, Antrim, County Antrim.
——————————————