Abu Tahsin al-Salhi
JIHADI SLAYER DEAD
Now among other great Warriors in the Majestic halls of Valhalla

Iraqi marksman – nicknamed the 'sheikh of snipers' – has died in battle after killing at least 320 ISIS thugs
Abu Tahsin al-Salhi, 63, was killed during a firefight with the terror group.
A MARKSMAN who killed at least 320 ISIS fighters has died in battle.
Silver-bearded Abu Tahsin al-Salhi, 63 — dubbed the Sheikh of Snipers and Hawk-Eye — boasted of slaying a minimum of four a day.
He was famed for his fingerless gloves and chequered scarf as he hunted jihadis on his off-road motorbike.
A video this year showed the Iraqi militiaman tracking a jihadi in his rifle scope and killing him. He said: "Today I gunned down two.
"That's ridiculous. The minimum for me is four. Now I'm at 320."
Al-Salhi honed his skills in five wars, going back to the 1973 Arab- Israeli conflict. He died as pro-government forces fought ISIS for control of Hawija in northern Iraq.
The veteran lost his life in battle trying to regain control of Iraq's Hawija town from ISIS thugs.
Abu Tahsin al-Salhi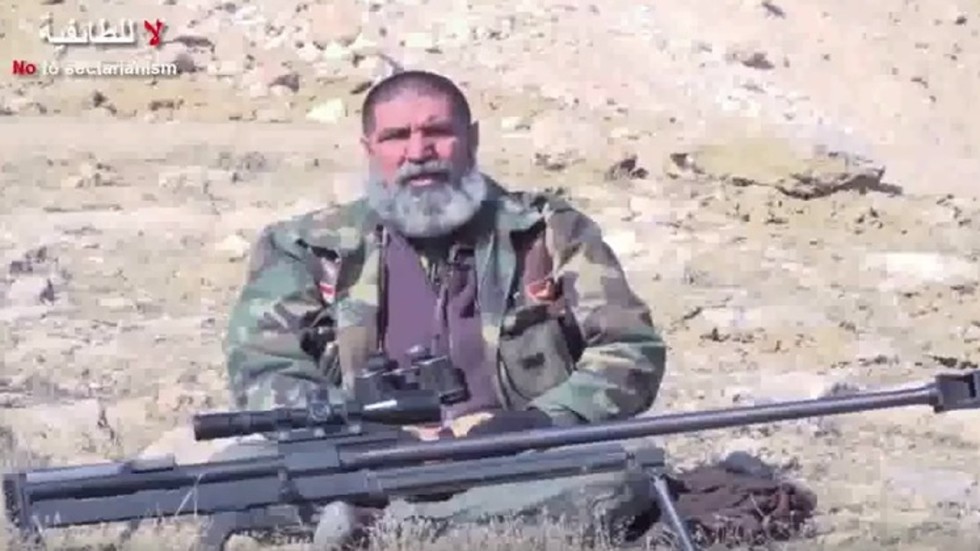 Abu Tahsin al-Salhi (1953 – 29 September 2017) was an Iraqi veteran sniper. A volunteer in Iraqi Popular Mobilization Forces, he claimed to have killed 320 ISIL members during the Iraqi Civil War, receiving the nicknames "the sheikh of snipers" and the "hawk eye".
Prior to Iraqi Civil War, al-Salhi participated in the Yom Kippur War, the Iran–Iraq War, the invasion of Kuwait and the Gulf War.
According to al-Salhi, in the Yom Kippur War he was part of an Iraqi brigade fighting with Syria against Israel on Golan Heights. In the Iran–Iraq War, the invasion of Kuwait and the 2003 invasion of Iraq al-Salhi fought on Iraqi side. Around May 2015 al-Salhi joined the Popular Mobilization Forces.
According to al-Salhi, he began fighting ISIL in Jurf Al Nasr (formerly Jurf Al Sakhar) and learned sniper skills from the Russian military. He became stationed in the Makhoul Mountains, northern Iraq, armed with a Steyr rifle
According to the Popular Mobilization Forces spokesman, al-Salhi was killed as he advanced on Hawija in Iraq.
His funeral took place on 30 September 2017.