Have more famous people died in 2016?
It's been held up as a particularly gloomy year for celebrity deaths. But has the grim reaper really claimed the souls of more notable people than usual in 2016?
David Bowie, Prince, George Michael, Harper Lee, Alan Rickman, Nancy Reagan, Muhammad Ali, Sir George Martin, Victoria Wood, Leonard Cohen…
For their admirers, 2016 has been a sad year.
Back in April, the BBC's Obituaries Editor Nick Serpell was tasked with checking if there was anything unusual about the number of well-known people dying, as many on social media had been claiming.
He counted the number of pre-prepared BBC obituaries that ran across radio, TV and online from January until the end of March for the years 2012-16.
And at that point he found that, yes, just looking at the first three months of the year, there had been a huge increase.
Twice as many notable people had died in this period of 2016 compared to the same period in 2015, and five times as many as in 2012.
—————————————–
January
Natalie Maria Cole
(February 6, 1950 – December 31, 2015
R&B singer and daughter of music legend Nat "King" Cole, died New Year's Eve at age 65 from heart failure caused by lung disease.
Cole cancelled several events in December 2015 due to illness. It was reported on January 1, 2016, that she had died the day prior at Cedars-Sinai Medical Center in Los Angeles. Her family stated that at the time of her death, Cole had "ongoing health issues". According to Cole's publicist, Maureen O'Connor, the singer's death was the result of congestive heart failure.
Jan 5th
Robert Colin Stigwood
(16 April 1934 – 4 January 2016)
One of the entertainment industry's most powerful tycoons, he produced Saturday Night Fever and turned the Bee Gees into international stars.
Robert Colin Stigwood  was an Australian-born British-resident music entrepreneur, film producer and impresario, best known for managing Cream and the Bee Gees, theatrical productions like Hair and Jesus Christ Superstar and film productions including the hugely successful Grease and Saturday Night Fever.
Jan 10th
David Bowie
 ( David Robert Jones )
(8 January 1947 – 10 January 2016)
David Bowie died two days after his 69th birthday, after an 18-month secret battle with cancer. The music legend was well-known for his fashion, movie roles, Ziggy Stardust and hit songs like "Space Oddity," "Fame" and "Let's Dance."
Jan 10th
Edward Stewart Mainwaring
(23 April 1941 – 9 January 2016),
Ed Stewart , DJ, broadcaster and television presenter best known for his radio request show Junior Choice and the children's TV series Crackerjack
Jan 10th
Michael Grenfell "Mike" Davies
(9 January 1936 – 2 November 2015
Mike Davies , One of Britain's leading tennis players in the late 1950s who went on to become an influential administrator in the sport
Jan 11th
Maria Teresa de Filippis
(11 November 1926 – 8 January 2016
Maria Teresa de Filippis , Motor racing driver who was the first woman to compete in a Formula 1 world championship grand prix.
Jan 11th
David Joseph Margulies
(February 19, 1937 – January 11, 2016)
David Margulies, character actor who played "Ghostbusters" mayor and "Ace Ventura" doctor, age 78.
Jan 13th
Conrad Phillips (born Conrad Philip Havord)
(13 April 1925 – 13 January 2016)
Conrad Phillips , Stage and screen actor best known for his role in the ITV series William Tell
Jan 14th
Alan Sidney Patrick Rickman
(21 February 1946 – 14 January 2016
Alan Rickman, "Harry Potter" actor and "Die Hard" villain, died of cancer age 69
Alan Sidney Patrick Rickman (21 February 1946 – 14 January 2016) was an English actor and director known for playing a variety of roles on stage and on screen. Rickman trained at the Royal Academy of Dramatic Art in London, and was a member of the Royal Shakespeare Company, performing in modern and classical theatre productions. His first big television part came in 1982, but his big break was as the Vicomte de Valmont in the stage production of Les Liaisons Dangereuses in 1985, for which he was nominated for a Tony Award. Rickman gained wider notice for his film performances as Hans Gruber in Die Hard and Severus Snape in the Harry Potter film series.
Rickman's other film roles included the Sheriff of Nottingham in Robin Hood: Prince of Thieves, for which he received the BAFTA Award for Best Actor in a Supporting Role, Jamie in Truly, Madly, Deeply, Colonel Brandon in Ang Lee's Sense and Sensibility, the title character in Rasputin: Dark Servant of Destiny, which won him a Golden Globe, an Emmy and a Screen Actors Guild Award, Harry in Love Actually, P. L. O'Hara in An Awfully Big Adventure, Dr. Alfred Blalock in the Emmy-winning HBO film Something the Lord Made, Alexander Dane in Galaxy Quest, and Judge Turpin in the film adaptation of Stephen Sondheim's musical of Sweeney Todd: The Demon Barber of Fleet Street.
Rickman died of cancer on 14 January 2016 at the age of 69.[1] His final film roles are as Lieutenant General Frank Benson in the thriller Eye in the Sky, and the voice of Absolem, the caterpillar in Alice Through the Looking Glass.
Jan 14th
Franco Citti
(23 April 1935 – 14 January 2016
Franco Citti , Actor known for his roles in the films of Pier Paolo Pasolini
Jan 15th
Daniel Francis Haggerty
(November 19, 1942 – January 15, 2016)
Dan Haggerty, "Grizzly Adams" actor and '70s star best-known for his beard and rugged looks, died of cancer age 74
Jan 17th
Clarence Henry Reid
(February 14, 1939 – January 17, 2016)
Clarence Reid, better known as funk/R&B singer Blowfly, died Jan. 17 at 76. He wrote and produced tracks for artists like Sam & Dave and KC & the Sunshine Band, and his often R-rated solo songs were sampled by rappers like Snoop Dogg and Jurassic 5.
Jan 18th
Glenn Lewis Frey
(November 6, 1948 – January 18, 2016
Glenn Frey, The Eagles guitarist and co-founder, died at 67 on Jan. 18. Frey co-wrote hits like "Hotel California" with Don Henley.
Jan 25th
Cecil Edward Parkinson, Baron Parkinson
(1 September 1931 – 22 January 2016)
Lord Parkinson , Conservative politician who took his place at the forefront of 1980s Thatcherism in several ministerial posts, notably at the Department of Trade and Industry
Jan 28th
Paul Lorin Kantner
(March 17, 1941 – January 28, 2016)
Paul Kantner, Jefferson Airplane co-founder and guitarist, died at 74 on Jan. 28.
Signe Anderson, the original Jefferson Airplane singer who was replaced by Grace Slick, died at 74 on Jan. 28, the same day as Kantner.
Jan 31st
Francis "Frank" Finlay, CBE
(6 August 1926 – 30 January 2016)
Frank Finlay , Stage and screen actor admired for his many classical theatrical roles who played the obsessed father in the 1970s TV drama Bouquet of Barbed Wire
Jan 31st
Sir Michael Terence Wogan, KBE, DL
( 3 August 1938 – 31 January 2016)
Sir Terry Wogan, BBC radio and television personality and Eurovision Song Contest commentator, died Jan. 31 at 77.
Sir Michael Terence Wogan, KBE, DL (/ˈwoʊɡən/, 3 August 1938 – 31 January 2016), known popularly as Terry Wogan, or Sir Terry, was an Irish radio and television broadcaster who worked for the BBC in the UK for most of his career. Before he retired in 2009, his BBC Radio 2 weekday breakfast programme Wake Up to Wogan had eight million regular listeners, making him the most listened-to radio broadcaster in Europe.[1]
Wogan was a leading media personality in Britain and Ireland from the late 1960s and was often referred to as a "national treasure".[1] In addition to his weekday radio show, he was known for his work on television, including the BBC One chat show Wogan, presenting Children in Need, the game show Blankety Blank and Come Dancing. He was the BBC's commentator for the Eurovision Song Contest from 1971 to 2008 and its host in 1998.[2] From 2010 to 2015 he presented Weekend Wogan, a two-hour Sunday morning show on BBC Radio 2.[3][4]
In 2005, Wogan acquired British citizenship in addition to his Irish nationality and was thus entitled to use the title "Sir" in front of his name when he was awarded a knighthood in the same year.[5][6] He died from cancer at his home in Taplow, Buckinghamshire, on 31 January 2016, aged 77.
February
February 3rd
Maurice "Moe" White
(December 19, 1941 – February 4, 2016)
Maurice White, a founding member of disco-funk group Earth, Wind & Fire, died Feb. 3 at 74.
February 8th
Edgar Dean "Ed" Mitchell
(September 17, 1930 – February 4, 2016
Edgar Mitchell , Sixth man to walk on the moon who later espoused a belief in extraterrestrial life.
February 18th
George Gaynes , Actor who delighted audiences as the twittish Commandant Lassard in Police Academy
February 19th
 Harper Lee
(April 28, 1926 – February 19, 2016)
Harper Lee, Pulitzer Prize-winning author of "To Kill a Mockingbird," died Feb. 19 at age 89.
February 22nd
James Hugh Loden
(May 1, 1928 – February 22, 2016),
Sonny James, country singer behind hits like "Young Love," died Feb. 22 at age 87.
February 24th
Lennie Baker
(April 18, 1946 – February 24, 2016)
Lennie Baker, the voice of Sha Na Na's doo-wop hit "Blue Moon," died Feb. 24 at age 69.
February 25th
Anthony "Tony" Burton
(March 23, 1937 – February 25, 2016)
Tony Burton, who played Apollo Creed's trainer Duke in six "Rocky" movies, died Feb. 25 at 78.
February 28th
Francis O'Kelly
(28 December 1938 – 28 February 2016
Frank Kelly , best known for his role as Father Jack in comedy Father Ted , died aged 77 . Kelly had an illustrious career which spanned across six decades on stage and screen.
n October 2015, the actor revealed he had been diagnosed with Parkinson's disease .
February 28th
George Harris Kenned Jr
 (February 18, 1925 – February 28, 2016)
George Kennedy, tough-guy character actor best known for "Cool Hand Luke" and the "Naked Gun" movies, died Feb. 28 at 91.
February 29th
Gilbert Roland "Gil" Hill
(November 5, 1931 – February 29, 2016)
Gil Hill, who played Detroit police inspector Todd in the "Beverly Hills Cop" films, died Feb. 29 at 84.
March
March 1st
Anthony McVay "Tony" Simpson, MBE
(8 July 1936 – 1 March 2016),
Tony Warren, creator of long-running British soap opera "Coronation Street," died March 1 at age 79.
March 6th
Nancy Davis Reagan
(born Anne Frances Robbins; July 6, 1921 – March 6, 2016)
Nancy Reagan , Hollywood actor often cast as the devoted wife, she became an influential US first lady
March 8th
Sir George Henry Martin CBE
(3 January 1926 – 8 March 2016)
George Martin, the "Fifth Beatle" best known as a producer for The Beatles, died March 8 at 90.
March 8th
Richard Davalos
(November 5, 1930 – March 8, 2016
Richard Davalos, "East of Eden" and "Cool Hand Luke" actor, died March 8 at 85.
March 11th
Keith Noel Emerson
(2 November 1944 – 11 March 2016)
Keith Emerson, founder and keyboardist of the progressive-rock band Emerson, Lake and Palmer, died March 11 at 71. – Other band mate died end of year , greg
March 15th
Sylvia Beatrice Anderso
(née Thomas; 27 March 1927 – 15 March 2016)
Sylvia Anderson, "Thunderbirds" co-creator and voice of the Lady Penelope puppet character, died the week of March 15 at age 88.
March 16th
Francis Wayne "Frank" Sinatra
(January 10, 1944 – March 16, 2016),
Frank Sinatra Jr., singer and son of Ol' Blue Eyes, died March 16 of cardiac arrest at 72.
March 17th
Paul Daniels
Newton Edward "Paul" Daniels
(6 April 1938 – 17 March 2016)
Paul Daniels, English magician and star of the BBC's "The Paul Daniels Magic Show" for 15 years, died March 17 at 77.
Newton Edward "Paul" Daniels (6 April 1938 – 17 March 2016) was an English magician and television presenter. Daniels achieved international fame through his television series The Paul Daniels Magic Show, which ran on the BBC from 1979 to 1994. He was known for his catchphrase of "You'll like this … not a lot, but you'll like it" and also for his marriage to his assistant, Debbie McGee. He was awarded the "Magician of the Year'" Award by the Academy of Magical Arts in 1982, the first magician from outside the United States to receive it. He also won the Golden Rose of Montreux in 1985.
Daniels was known for being outspoken on matters including politics and current affairs as well as magic, entertainment and fellow celebrities. He also appeared in reality television shows. He has been widely described as "The Godfather of Modern Magic" and was repeatedly credited with inspiring many top professional magicians to start in the profession.
March 18th
Joe Santos
(born Joseph John Minieri Jr.
June 9, 1931 – March 18, 2016)
Joe Santos, "The Rockford Files" and "The Sopranos" actor, died March 18 at 84.
March 20th
Barry Hines
Melvin Barry Hines, FRSL
(30 June 1939 – 18 March 2016)
Barry Hines :author of A Kestrel for a Knave, Novelist and screenwriter whose most famous book, A Kestrel for a Knave, was turned into the 1969 film Kes
March 24th
Johan Cruyff
(25 April 1947 – 24 March 2016)
Johan Cruyff Europe's first football superstar , Dutch maestro who was one of the greatest players and most successful managers in the history of the game
March 31st
Denise Robertson

MBE

,

DL
(9 June 1932 – 31 March 2016)
Denise Robertson lost her battle with pancreatic cancer aged 83.Best known as the agony aunt on ITV's This Morning, Denise made her TV debut in 1985 as the presenter of the Junior Advice Line on BBC's Breakfast Time show
March 31st
Ronnie Corbett
Ronald Balfour "Ronnie" Corbett, CBE
(4 December 1930 – 31 March 2016
Ronnie Corbett, British comedian and star of "The Two Ronnies," died March 31 at age 85.
Ronald Balfour "Ronnie" Corbett, CBE (4 December 1930 – 31 March 2016) was a Scottish stand-up comedian, actor, writer, and broadcaster, best known for his long association with Ronnie Barker in the BBC television comedy sketch show The Two Ronnies. He achieved prominence in David Frost's 1960s satirical comedy programme The Frost Report (with Barker) and subsequently starred in sitcoms such as No – That's Me Over Here!, Now Look Here, and Sorry!
April
April 2nd
Amber Rayne
Meghan Wren (September 19, 1984 – April 2, 2016)
Porn star Amber Rayne, whose real name was Meghan Wren, died April 2 at age 31 after appearing in more than 200 adult films.
April 12th
David Gest
David Alan Gest
(May 11, 1953 – April 12, 2016)
David Gest, a producer, Michael Jackson collaborator, reality TV star and ex-husband of Liza Minelli, died April 12 at 62.
April 14th
Gareth Daniel
Gareth Daniel Thomas
(12 February 1945 – 13 April 2016)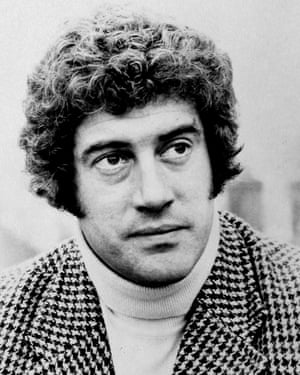 Gareth Thomas , Blake's 7 star Actor best known for his role in the popular BBC science-fiction series Blake's 7.
April 18th
David Swift
David Bernard Swift
(3 April 1931 – 8 April 2016)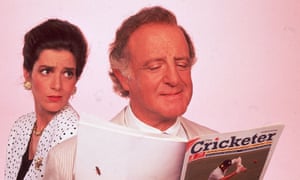 DAVID swift, drop the dead donkey
April 20th
Victoria Wood

CBE
(19 May 1953 – 20 April 2016)
Victoria Wood, British comedian, singer and writer, died April 20 at 62.
Victoria Wood CBE (19 May 1953 – 20 April 2016) was an English comedienne, actress, singer and songwriter, screenwriter and director. Wood wrote and starred in sketches, plays, musicals, films and sitcoms, and her live comedy act was interspersed with her own compositions, which she performed on piano. Much of her humour was grounded in everyday life and included references to quintessentially "British" activities, attitudes and products. She was noted for her skills in observing culture and in satirising social classes.[3][4]
Wood started her career in 1974 by appearing on the ATV talent show New Faces. She established herself as a comedy star in the 1980s, winning a BAFTA TV Award in 1986 for the sketch series Victoria Wood as Seen on TV (1985–87), and became one of Britain's most popular stand-up comics,[3] winning a second BAFTA for An Audience with Victoria Wood (1988). In the 1990s she wrote and co-starred in the television film Pat and Margaret (1994) and the sitcom Dinnerladies (1998–2000).[5] She won two more BAFTA TV Awards, including Best Actress, for her 2006 ITV1 television film, Housewife, 49.[3][4] Wood frequently worked with long-term collaborators Julie Walters, Duncan Preston, Anne Reid and Celia Imrie.
April 20th
Joanie "Chyna" Laurer
Chyna (born Joan Marie Laurer;
December 27, 1969 – c. April 20, 2016
Joanie "Chyna" Laurer, WWE wrestling legend and Rochester native, died April 20 at 46.
April 21st
Prince
Prince Rogers Nelson
(June 7, 1958 – April 21, 2016)
Prince, music legend behind hits "Purple Rain," "When Doves Cry," "Batdance," "1999," "Kiss" and others, died April 21 at 57.
Prince Rogers Nelson (June 7, 1958 – April 21, 2016) was an American singer-songwriter, multi-instrumentalist, and record producer. He was a musical innovator who was known for his eclectic work, flamboyant stage presence, extravagant dress and makeup, and wide vocal range. His music integrates a wide variety of styles, including funk, rock, R&B, new wave, soul, psychedelia, and pop. He has sold over 100 million records worldwide, making him one of the best-selling artists of all time.[2] He won seven Grammy Awards,[3] an American Music Award,[4] a Golden Globe Award,[5] and an Academy Award for the film Purple Rain.[6] He was inducted into the Rock and Roll Hall of Fame in 2004, his first year of eligibility.[7] Rolling Stone ranked Prince at number 27 on its list of 100 Greatest Artists, "the most influential artists of the rock & roll era".[8]
Prince was born in Minneapolis, Minnesota and developed an interest in music as a young child.[9] He signed a recording contract with Warner Bros. at the age of 18, and released his debut album For You in 1978. His 1979 album Prince went platinum, and his next three records—Dirty Mind (1980), Controversy (1981), and 1999 (1982)—continued his success, showcasing Prince's prominently sexual lyrics and blending of funk, dance, and rock music.[10] In 1984, he began referring to his backup band as the Revolution and released Purple Rain, which served as the soundtrack to his eponymous 1984 film debut and was met with widespread acclaim. After releasing the albums Around the World in a Day (1985) and Parade (1986), The Revolution disbanded, and Prince released the double album Sign o' the Times (1987) as a solo artist. He released three more solo albums before debuting the New Power Generation band in 1991.
In 1993, while in a contractual dispute with Warner Bros., he changed his stage name to
, an unpronounceable symbol also known as the "Love Symbol", and began releasing new albums at a faster pace to remove himself from contractual obligations. He released five records between 1994 and 1996 before signing with Arista Records in 1998. In 2000, he began referring to himself as "Prince" again. He released 16 albums after that, including the platinum-selling Musicology (2004). His final album, Hit n Run Phase Two, was first released on the Tidal streaming service on December 12, 2015. Prince died from a fentanyl overdose at his Paisley Park recording studio and home in Chanhassen, Minnesota, on April 21, 2016, at the age of 57.
May
May 13th
Bill Backer
William Montague "Bill" Backer
(June 9, 1926 – May 13, 2016)
Bill Backer, the real-life Don Draper who came up with Coca-Cola's iconic "I'd like to buy the world a Coke" ad, died May 13 at 89.
May 19th
Alan Young
Alan Young (born Angus Young
November 19, 1919 – May 19, 2016)
Alan Young, star of TV's "Mister Ed" and the voice of Scrooge McDuck on "Duck Tales," died May 19 at 96.
May 21st
Nick Menza
Nicholas "Nick" Menza
(July 23, 1964 – May 21, 2016)
Nick Menza, former Megadeth drummer, died May 21 after collapsing on stage at age 51.
May 31st
Carla Lane
( Roma Barrack )
(5 August 1928 – 31 May 2016)
Carla Lane Writer of The Liver Birds, passed away aged 87. Born Romana Barrack, Lane was the brain behind many sitcoms, including Butterflies and Bread. She passed away in a nursing home in Liverpool, her family said.
Roma Barrack (5 August 1928 – 31 May 2016),[1] known professionally as Carla Lane, OBE, was an English television writer responsible for several successful sitcoms, including The Liver Birds (co-creator, 1969–78), Butterflies (1978–83) and Bread (1986–91).[2] Described as "the television writer who dared to make women funny", much of her work focused on strong women characters,[3] including "frustrated housewives and working class matriarchs".[4] In later years she became well known as an animal welfare advocate.
June
June 3rd
Muhammad Ali
( born Cassius Marcellus Clay Jr) January 17, 1942 – June 3, 2016)
Muhammad Ali, the boxing legend born Cassius Clay, died June 3 at 74 after a long battle with Parksinson's disease.
Muhammad Ali (/ɑːˈliː/;[8] born Cassius Marcellus Clay Jr.;[9] January 17, 1942 – June 3, 2016) was an American professional boxer and activist. He was widely regarded as one of the most significant and celebrated sports figures of the 20th century. From early in his career, Ali was known as an inspiring, controversial, and polarizing figure both inside and outside the ring.
June 13th
Michu Meszaros
Mihaly "Michu" Meszaros
(Hungarian: Mészáros Mihály; October 1, 1939 – June 12, 2016)
Michu Meszaros, the "smallest man on Earth" who starred on "ALF" and appeared in the circus, "Big Top Pee-wee," and Michael Jackson ads, died June 13 at 76.
June 14th
Henry Campbell
Henry Campbell Liken McCullough
(21 July 1943 – 14 June 2016)
Henry McCullough, former Wings guitarist who played with Paul McCartney on "Live and Let Die" and contributed to "Jesus Christ Superstar," died June 14 at 72.
June 16th
Jo Cox
Helen Joanne "Jo" Cox
(née Leadbeater; 22 June 1974 – 16 June 2016)
Helen Joanne "Jo" Cox[2] (née Leadbeater; 22 June 1974 – 16 June 2016) was a British Labour Party politician. She was the Member of Parliament (MP) for the Batley and Spen constituency from her election in May 2015 until her murder 13 months later in June 2016, having won the seat with an increased majority for Labour in the 2015 general election.[3]
Cox was born in Batley, West Yorkshire, and studied Social and Political Sciences at Pembroke College, Cambridge. Working first as a political assistant, she then joined the international humanitarian charity Oxfam, where she rose to become head of policy and advocacy at Oxfam GB. She was selected to contest the Batley and Spen parliamentary seat after the previous incumbent decided not to stand in 2015. She held the seat for Labour with an increased majority. In her maiden speech she talked about the diversity of her constituency saying she had noticed that "we are far more united and have far more in common with each other than things that divide us".[4] She became a campaigner on issues relating to the Syrian Civil War, and founded and chaired the all-party parliamentary group Friends of Syria; an obituary appearing in The Independent on the day of her death described her as having "campaigned tirelessly for refugees".[5]
On 16 June 2016, Cox died shortly after being shot and stabbed multiple times in Birstall, where she had been due to hold a constituency surgery. A local man, Thomas Mair, was found guilty of her murder five months later and sentenced to life imprisonment with a whole life order for a crime which the trial judge described as an "act of terror". It was revealed at Mair's trial that he was associated with far-right organisations
June 18th
Anton Yelchin
Anton Viktorovich Yelchin
(Russian: Анто́н Ви́кторович Ельчи́н; March 11, 1989 – June 19, 2016)
Anton Yelchin, actor in "Star Trek," "Terminator Salvation" and "Charlie Bartlett," died June 18 at 27 after being hit by his own car at his home.
July
July 2nd
Caroline Aherne
Caroline Mary Aherne
(24 December 1963 – 2 July 2016)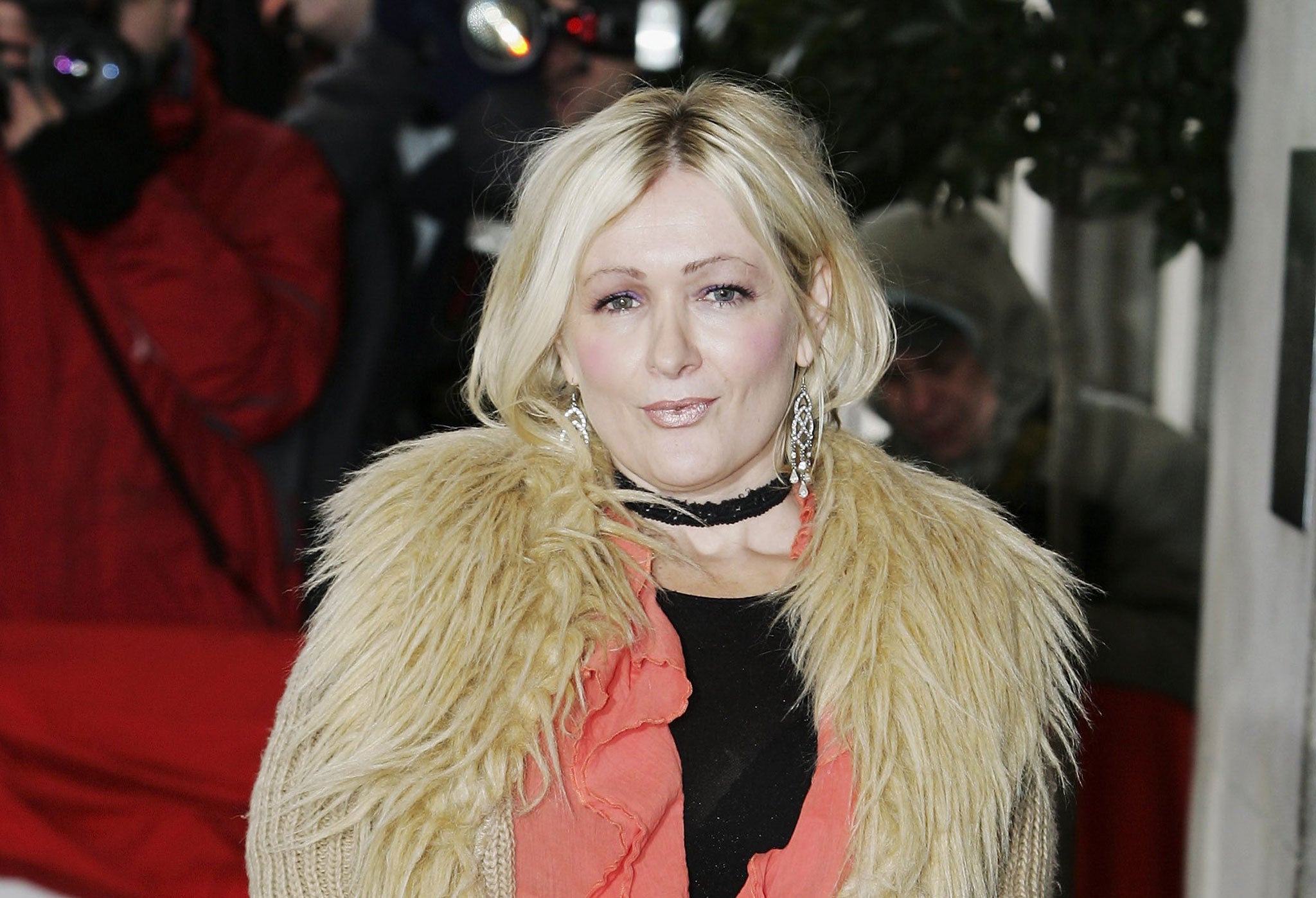 Caroline Aherne , The writer and Actress died on July 2 at the age of 52 after a battle with cancer.
Caroline Mary Aherne (24 December 1963 – 2 July 2016) was an English comedienne and BAFTA-winning writer and actress, best known for performing as the acerbic chat show host Mrs Merton, various roles in the The Fast Show, and as the lead role in the The Royle Family, which she co-wrote. She was also known for narrating the Channel 4 reality television series Gogglebox, a role she held from its inception in 2013 until she became too ill in April 2016.
July 2nd
Michael Cimino
February 3, 1939 – July 2, 2016
Michael Cimino, Oscar-winning "The Deer Hunter" director, died July 2 at 77.
August
August 3rd
David Huddleston
David William Huddleston
(September 17, 1930 – August 2, 2016)
David Huddleston, "The Big Lebowski" and "Santa Claus: The Movie" actor, died Aug. 2 at 85.
August 8th
Edward Daly, D.D.
(5 December 1933 – 8 August 2016)
The Most Rev Edward Daly , Roman Catholic priest known for his efforts to help those under fire on Bloody Sunday in 1972, who went on to become bishop of Derry.
August 8th
Barry Jenner
Barry Francis Jenner (January 14, 1941 – August 8, 2016)
Barry Jenner, actor who played Admiral William Ross on "Star Trek: Deep Space Nine," died Aug. 8 at 75.
August 10th
Duke of Westminster
Major General Gerald Cavendish Grosvenor, 6th Duke of Westminster, KG CB CVO OBE TD CD DL
(22 December 1951 – 9 August 2016)
The Duke of Westminster , Landowner whose property holdings around the world, including swaths of Mayfair and Belgravia, made him one of Britain's wealthiest men
August 13th
Kenny Baker
Kenneth George "Kenny" Baker
(24 August 1934 – 13 August 2016)
Kenny Baker, "Star Wars" actor who played R2-D2, died Aug. 13 at 81.
August 28th
Gene Wilder
Jerome Silberman
(June 11, 1933 – August 29, 2016)
Gene Wilder, comedy legend who starred in classic movies like "Young Frankenstein" and "Willy Wonka & the Chocolate Factory," died Aug. 28 at age 83.
September
September 28th
Shimon Peres
Shimon Peres  born Szymon Perski; August 2, 1923 – September 28, 2016
Shimon Peres , Last surviving member of Israel's founding generation of politicians, he served as president, prime minister and foreign minister.
October
October 6th
Rod Temperton
Rodney Lynn "Rod" Temperton
(9 October 1949 – 5 October 2016)
Rod Temperton ,Member of Heatwave who went on to become a successful songwriter creating huge hits for Michael Jackson such as Thriller.
October 14th
Jean Alexander
Jean Mavis Hodgkinson
(11 October 1926 – 14 October 2016)
Jean Alexander , The Hilda Ogden star of Coronation Street died on October 14 2016, aged 90 – three days after her birthday and four years after announcing her retirement.
October 20th
Gareth Sprake
(3 April 1945 – 18 October 2016)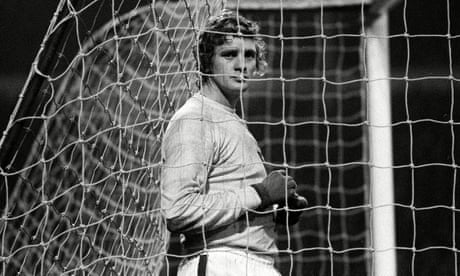 Gary Sprake , Goalkeeper integral to the success of Don Revie's dominant Leeds United side of the 60s and 70.
October 23rd
Pete Burns
Peter Jozzeppi "Pete" Burns
(5 August 1959 – 23 October 2016)
Pete Burns, Dead Or Alive singer best known for 1985 hit "You Spin Me Round (Like a Record)," died Oct. 23 after a massive cardiac arrest at 57.
Peter Jozzeppi "Pete" Burns[1] (5 August 1959 – 23 October 2016) was an English singer-songwriter and television personality. He founded the pop band Dead or Alive in 1980, in which he was vocalist and songwriter, and who rose to mainstream success with their 1985 single "You Spin Me Round (Like a Record)". He later rose to further celebrity status in the British media following his appearance on Celebrity Big Brother 4, in which he finished in fifth place. He appeared on further television reality shows, including as a presenter.
October 24th
Bobby Vee
Robert Thomas Velline
(April 30, 1943 – October 24, 2016)
Bobby Vee, '60s teen idol who replaced Buddy Holly and helped Bob Dylan get his start, died Oct. 24 after a battle with Alzheimer's disease at 73.
November
November 7th
Leonard  Cohen
(September 21, 1934 – November 7, 2016)
Leonard Cohen, singer-songwriter behind 'Hallelujah,' died Nov. 7 at 82.
Leonard Norman Cohen, CC GOQ (September 21, 1934 – November 7, 2016) was a Canadian singer, songwriter, musician, poet, novelist, and painter. His work mostly explored religion, politics, isolation, sexuality, and personal relationships.[2] Cohen was inducted into both the Canadian Music Hall of Fame and the Canadian Songwriters Hall of Fame as well as the Rock and Roll Hall of Fame. He was a Companion of the Order of Canada, the nation's highest civilian honor. In 2011, Cohen received one of the Prince of Asturias Awards for literature and the ninth Glenn Gould Prize.
Cohen pursued a career as a poet and novelist during the 1950s and early 1960s, and did not launch a music career until 1967, at the age of 33. His first album, Songs of Leonard Cohen (1967), was followed by three more albums of folk music: Songs from a Room (1969), Songs of Love and Hate (1971) and New Skin for the Old Ceremony (1974). His 1977 record Death of a Ladies' Man was co-written and produced by Phil Spector, which was a move away from Cohen's previous minimalist sound. In 1979, Cohen returned with the more traditional Recent Songs, which blended his acoustic style with jazz and Oriental and Mediterranean influences. "Hallelujah" was first released on Cohen's studio album Various Positions in 1984. I'm Your Man in 1988 marked Cohen's turn to synthesized productions and remains his most popular album. In 1992, Cohen released its follow-up, The Future, which had dark lyrics and references to political and social unrest.
Cohen returned to music in 2001 with the release of Ten New Songs, which was a major hit in Canada and Europe. His eleventh album, Dear Heather, followed in 2004. After a successful string of tours between 2008 and 2010, Cohen released three albums in the final four years of his life: Old Ideas (2012), Popular Problems (2014) and You Want It Darker (2016), the last of which was released three weeks before his death.
November 11th
Robert Vaughn
Robert Francis Vaughn
( November 22, 1932 – November 11, 2016)
Robert Vaughn Most famed for his role as Napoleon Solo in the hit TV series The Man From U.N.C.L.E, veteran actor Robert Vaughn passed away on November 11 2016.
November 23rd
Andrew Sachs
(born Andreas Siegfried Sachs,
( 7 April 1930 – 23 November 2016)
Andrew Sachs, who played waiter Manuel on TV's "Fawlty Towers," died Nov. 23 at 86.
November 25th
Keo Woolford
(May 14, 1967 – November 28, 2016)
Keo Woolford, actor in "Hawaii Five-O" and "Godzilla," died Nov. 25 after suffering a stroke at 49.
Keo Woolford (May 14, 1967 – November 28, 2016) was an American actor, producer, and director. He was born and raised in Hawaii. He directed the award-winning feature film The Haumāna[1] and the East West Players stage play Three Year Swim Club.[2] He starred in his self-written one-man show, I Land,[3] and as the King of Siam in Rodgers and Hammerstein's The King and I at the London Palladium.[4] He was a member of the Hawaii boyband Brownskin[5] and the Hobo House on the Hill recording team responsible for the Grammy-nominated Island Warriors album.[6] He was a recipient of the Na Hoku Hanohano Award for The Haumāna Soundtrack.[7] His film and TV work included Godzilla, Act of Valor, and Sergeant Detective Chang on Hawaii Five-0. He died on November 28, 2016, at Pali Momi Medical Center after suffering a stroke three days earlier.
November 26th
Fidel Castro
Fidel Alejandro Castro Ruz ( August 13, 1926 – November 25, 2016)
Fidel Alejandro Castro Ruz ( August 13, 1926 – November 25, 2016) was a Cuban revolutionary and politician who governed the Republic of Cuba as Prime Minister from 1959 to 1976 and then as President from 1976 to 2008. Politically a Marxist–Leninist and Cuban nationalist, he also served as the First Secretary of the Communist Party of Cuba from 1961 until 2011. Under his administration, Cuba became a one-party socialist state; industry and business were nationalized, and state socialist reforms were implemented throughout society.
December
December 6th
Peter Vaughan
Peter Vaughan (born Peter Ewart Ohm
(4 April 1923 – 6 December 2016)
Peter Vaughan, partially blind actor best known for playing Aemon Targaryen on HBO's "Game of Thrones," died Dec. 6 at 93.
Peter Vaughan (born Peter Ewart Ohm; 4 April 1923 – 6 December 2016) was a British character actor, known for many supporting roles in British film and television productions.[1] He also worked extensively on the stage.
He was best known for his role as Grouty in the sitcom Porridge (despite appearing in only three episodes and the 1979 film) and also had a recurring role alongside Robert Lindsay in Citizen Smith, written by John Sullivan. He also had parts as Tom Franklin in Chancer (1990–1991), playing the father of Anthony Hopkins's character in The Remains of the Day, and as Maester Aemon in HBO's Game of Thrones (2011–2015).
December 7th
Greg Lake
Gregory Stuart "Greg" Lake
(10 November 1947 – 7 December 2016)
Greg Lake, co-founding member of King Crimson and Emerson, Lake & Palmer, died Dec. 7 at 69.
Gregory Stuart "Greg" Lake (10 November 1947 – 7 December 2016) was an English bassist, guitarist, singer, songwriter, and producer who gained prominence as a founding member of the progressive rock bands King Crimson and Emerson, Lake & Palmer (ELP).
Born and raised in Dorset, Lake began to play the guitar at the age of 12 and wrote his first song, "Lucky Man", at the same age. He became a full time musician at 17, playing in several rock bands until fellow Dorset guitarist Robert Fripp invited him to join King Crimson as their singer and bassist. They found commercial success with their influential debut album, In the Court of the Crimson King (1969). Lake left the band in 1970 and achieved significant success in the 1970s and beyond as the singer, guitarist, bassist, and producer of ELP. As a member of ELP, Lake wrote and recorded several popular songs including "Lucky Man" and "From the Beginning". Both songs entered the UK and US singles charts.
Lake launched a solo career, beginning with his 1975 single "I Believe in Father Christmas" which reached number two in the UK. He went on to release solo albums and singles thereafter, collaborating with several artists in the process. Lake performed with various groups in the 1980s, and occasional ELP reunions in the 1990s, and toured regularly as a solo artist into the 21st century. He died on 7 December 2016 in London, after suffering from cancer, at the age of 69.
December 8th
John Glenn
John Herschel Glenn Jr.
(July 18, 1921 – December 8, 2016)
John Glenn, the first American to orbit the Earth and a former U.S. senator, died Dec. 8 at 95
December 10th
Ian McCaskill
(born John Robertson McCaskill; 28 July 1938 – 10 December 2016
Ian McCaskill, 78, British meteorologist and weatherman
December 10th
AA Gill
Adrian Anthony "A. A." Gill
(28 June 1954 – 10 December 2016)
AA Gill , The writer and Sunday Times critic AA Gill died on December 10th, aged 62.
December 12th
Jim Prior
James Michael Leathes Prior, Baron Prior, PC
(11 October 1927 – 12 December 2016)
Jim Prior, Baron Prior, 89, British politician, Secretary of State for Northern Ireland (1981–1984) and Employment (1979–1981)
December 18th
Zsa Zsa Gabor
February 6, 1917 – December 18, 2016)
Zsa Zsa Gabor, 99, Hungarian-born American actress (Moulin Rouge, Touch of Evil, Lili) and socialite, heart attack.
December 19th
Lionel Blue, OBE
(6 February 1930 – 19 December 2016)
Lionel Blue, 86, British rabbi, journalist and broadcaster, complications from Parkinson's disease.
December 24th
Richard Adams
Richard George Adams
(9 May 1920 – 24 December 2016)
Richard Adams, 96, British author (Watership Down, The Plague Dogs, Shardik), complications from a blood disorder.
December 24

th
Rick Parfitt
Richard John "Rick" Parfitt, OBE
(12 October 1948 – 24 December 2016)
Rick Parfitt, 68, British singer, songwriter and guitarist (Status Quo )
Parfitt died in a Marbella hospital at lunchtime on 24 December 2016 from sepsis, after being admitted the previous day, following an infection of a pre-existing shoulder injury
December 25th
George Michael
Georgios Kyriacos Panayiotou
(25 June 1963 – 25 December 2016),
George Michael, 53, British singer (Wham!) and songwriter ("Wake Me Up Before You Go-Go", "Careless Whisper", "Faith"), suspected heart failure.
Georgios Kyriacos Panayiotou (25 June 1963 – 25 December 2016), known professionally as George Michael, was an English singer, songwriter, and record producer who rose to fame as a member of the music duo Wham! He was best known for his work in the 1980s and 1990s, including hit singles such as "Wake Me Up Before You Go-Go" and "Last Christmas", and albums such as Faith (1987) and Listen Without Prejudice Vol. 1 (1990).
Michael sold more than 100 million records worldwide. His debut solo album, Faith, sold more than 20 million copies worldwide. Michael achieved seven number one singles in the UK and eight number one hits on the Billboard Hot 100 in the US, including "Careless Whisper" and "Freedom! '90". He ranks among the best-selling British acts of all time, and in 2008 he was ranked 40th on Billboard's list of the Greatest Hot 100 Artists of All Time. Michael won various music awards throughout his 30-year career, including three Brit Awards—he won Best British Male twice, four MTV Video Music Awards, four Ivor Novello Awards, three American Music Awards, and two Grammy Awards from eight nominations. Michael, who came out as gay in 1998, was an active LGBT rights campaigner and HIV/AIDS charity fundraiser.
In 2004, the Radio Academy named Michael the most played artist on British radio during the period 1984–2004. The documentary A Different Story (released in 2005) covered his career and personal life. Michael's first tour in 15 years, the worldwide 25 Live tour, spanned three tours over the course of three years (2006, 2007, and 2008). In the early hours of 25 December 2016, Michael, aged 53, was found dead in bed at his Oxfordshire home.
December 27th
Carrie Fisher
Carrie Frances Fisher
(October 21, 1956 – December 27, 2016)
.Carrie Fisher, 60, American actress (Star Wars, When Harry Met Sally…), novelist and screenwriter (Postcards from the Edge), complications from a heart attack.
December 28th
Debbie Reynolds
(born Mary Frances Reynolds; April 1, 1932 – December 28, 2016
Debbie Reynolds, 84, American actress, dancer (Singin' in the Rain, The Unsinkable Molly Brown, Irene) and singer ("Tammy"), stroke.
Debbie Reynolds (born Mary Frances Reynolds; April 1, 1932 – December 28, 2016) was an American actress, singer, businesswoman, film historian, and humanitarian. She was nominated for the Golden Globe Award for Most Promising Newcomer for her portrayal of Helen Kane in the 1950 film Three Little Words, and her breakout role was her first leading role, as Kathy Selden in Singin' in the Rain (1952). Other successes include The Affairs of Dobie Gillis (1953), Susan Slept Here (1954), Bundle of Joy (1956 Golden Globe nomination), The Catered Affair (1956 National Board of Review Best Supporting Actress Winner), and Tammy and the Bachelor (1957), in which her performance of the song "Tammy" reached number one on the Billboard music charts.[1] In 1959, she released her first pop music album, entitled Debbie
December 29th
Matt Carragher, 40, English footballer (Wigan, Port Vale), cancer.
——————————————-
See here for full list of deaths 2016