Sadly murder and barbaric acts of violence (Islamic State ) have become part of modern life and almost daily we watch in shock and horror at the evil mankind is capable off.  The Islamic merchants of death  thrive on and glorify their slaughter through social media – to a global audience and we can be forgiven for almost taking it in our stride -it has become so common.
But there are still some acts of murder and brutality that can stop us in our tracks and today in the UK two 15-year-old girls who "battered and tortured" a woman to death in her own home were  found guilty of murder.
Angela Wrightson, 39, was found in her living room with more than 100 injuries – including 80 to her face – in Hartlepool in December 2014.
The girls, then aged 13 and 14, used a variety of weapons including a coffee table and a computer printer.
They then rang police for a lift home before taking a selfie in the back of the van, Leeds Crown Court heard.
The fact that this murder was carried out by two young females makes it all the more horrific, as crimes like this are seldom carried out by females in the UK apart from Myra Hindley and a few others. America has a long history of female killers and Aileen Wuornos became a global curiosity thanks to Hollywood and her brutal crimes.
Aileen Carol Wuornos (February 29, 1956 – October 9, 2002) was an American serial killer who killed seven men in Florida between 1989 and 1990. Wuornos claimed that her victims had either raped or attempted to rape her while she was working as a prostitute, and that all of the homicides were committed in self-defense.
She was convicted and sentenced to death for six of the murders and was executed by lethal injection on October 9, 2002.
.
——————————————–
UK Female Serial Killer Joanna Dennehy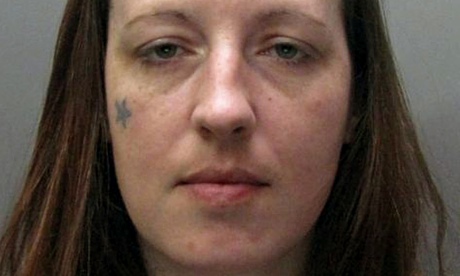 ————————–
Joanna Dennehy – female serial killer
————————–
.Joanna Dennehy a serial killer becomes first woman told by judge to die in jail .Judge told the murderer of three men she was 'a cruel, calculating, selfish and manipulative serial killer' .
She was convicted of killing three men in what became known as the Peterborough ditch murders
Peterborough ditch murders
The Peterborough ditch murders were a series of three murders which took place in England in March 2013. All of the victims were male and died from stab wounds. The bodies of all three men were discovered dumped in ditches outside Peterborough. The perpetrator of the murders was Joanna Dennehy, a local woman who was later sentenced to life imprisonment with a recommendation that she never be released.
Court proceedings
In November 2013, Joanna Dennehy pleaded guilty to all three murders and two further attempted murders.[1][2] Dennehy's sister Maria was unsurprised by the guilty plea and said, "I think she did that to control the situation. She likes people to know she's the boss."[3] Dennehy has been held at HM Prison Bronzefield where Rosemary West is also being held.[4] Assessing psychiatrists later diagnosed Dennehy with "psychopathic, anti-social and emotional instability disorders" (also known as borderline personality disorder).[5]
Two men, Gary Richards (known as Gary Stretch), 47, and Leslie Layton, 36, stood trial charged with a range of crimes assisting Dennehy, 31. Neither agreed to enter the witness box, give sworn evidence or face cross-examination.[6] The jury began considering their verdict on 4 February 2014.[7][8][9][10] On 10 February Richards was found guilty of attempted murder. Layton was found guilty of perverting the course of justice.[11][12] On 12 February Layton and Richards were convicted of all other charges.[13][14][15]
On 28 February 2014 at the Old Bailey, Joanna Dennehy was sentenced to life imprisonment. The trial judge, Mr Justice Spencer, recommended that she should never be released. He said that this was justified due to the premeditation of each murder. Spencer said further that Dennehy was sadomasochistic, and lacked the normal range of human emotions.[16] Dennehy is believed to be one of just three women in the United Kingdom to be told that her life sentence should mean life. The other two confirmed cases are Myra Hindley (now dead) and Rosemary West.[17] Gary 'Stretch' Richards was also sentenced at the Old Bailey alongside Dennehy to life imprisonment with a recommended minimum term of 19 years. Leslie Layton was sentenced to a total of 14 years, and Robert Moore, 55, who admitted to assisting an offender received a three-year prison sentence.[18][19][20]
———————————————
Joanna Dennehy's Ex-Boyfried Talks Of Their Relationship | This Morning
———————————————
Victims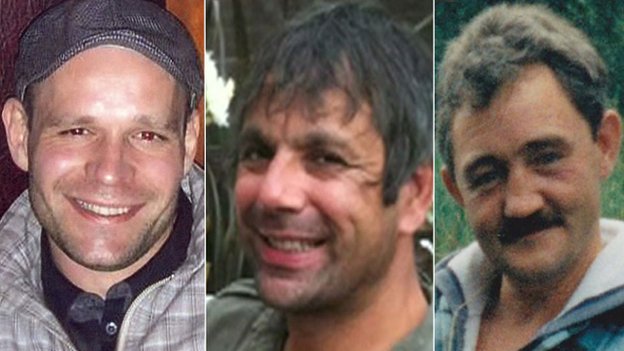 Kevin Lee was a property developer, landlord of Joanna Dennehy and her lover.[21][22] He was killed on 29 March, and his body found the next day near Newborough.[23] Dennehy dressed Lee's body in a black sequined dress before dumping his corpse.[24]
Lukasz Slaboszewski and John Chapman were both housemates of Dennehy.[21] Slaboszewski was killed at some point between 19 and 29 March, and Chapman on 29 March.[23] The bodies of Slaboszewski and Chapman were both found on 3 April near Thorney with stab wounds.[25]
After the killings, Dennehy and Richards drove to Hereford where she stabbed two random men, both of whom survived.[26] One of them, John Rogers, died of unrelated causes in November 2014.[27]
Victim selection and motives
Dennehy specifically targeted men during her killing spree, telling Lloyd that she did not wish to kill a woman and especially not a woman with children. Lloyd stated Dennehy had wanted to kill nine men in total, seeking to be like Bonnie and Clyde. Dennehy hunted and stabbed men for the purpose of entertainment, telling Stretch, "I want my fun. I need you to get my fun." She later told a psychiatrist that she had found murder to be "moreish" and that after the first killing she "got a taste for it."[28][22][29]
——————————————————–