Black Hat Hackers
Cyber Legends 
A "black hat" hacker is a hacker who "violates computer security for little reason beyond maliciousness or for personal gain" (Moore, 2005).
The term was coined by Richard Stallman, to contrast the maliciousness of a criminal hacker versus the spirit of playfulness and exploration in hacker culture, or the ethos of the white hat hacker who performs hacking duties to identify places to repair or as a means of legitimate employment.
 Black hat hackers form the stereotypical, illegal hacking groups often portrayed in popular culture, and are "the epitome of all that the public fears in a computer criminal".
See below for list of Top Hackers
———————————-
———————————-
HBO offered hackers $250,000 'bug bounty', leaked email claims

Apparently 'surprised' by release of documents, TV network attempts to push back ransom deadline with promise of payment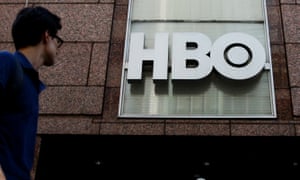 HBO reportedly offered $250,000 (£193,000) to the group that hacked its servers under the guise of a "bug bounty", according to a screenshot of the conversation released by the attackers and seen by the Guardian.
A senior vice president of the company made the offer on 27 July, phrasing the payment as a reward for discovering weaknesses in HBO's network rather than acceding to ransom demands.
There is no way to verify the authenticity of the email, or whether it has been altered, but it was shared with some outlets through the same email address that the attackers had previously used to leak stolen data.
In the message, the executive says HBO has
"been working hard since Sunday evening [23 July] to review all of the material that you have made available to us. We simply have not yet been able to do so".
The executive continues: "You have the advantage of having surprised us. In the spirit of professional cooperation, we are asking you to extend your deadline for one week.
"As a show of good faith on our side, we are willing to commit to making a bug bounty payment of $250,000 to you as soon as we can establish the necessary account and acquire bitcoin."
$250,000
The offer may have been an attempt to stall for time, rather than a genuine proposal of payment. HBO came clean about the hack four days after the bug bounty payment was offered, telling the public that it had experienced a "cyber-incident, which resulted in the compromise of proprietary information".
A script for Game of Thrones, and two unreleased episodes of dramas Ballers and Room 104, were put online the same day. A week after the payment offer, on 3 August, the attackers sent out more evidence of hacked materials, and claimed to have access to the company's entire webmail system – a claim denied by HBO.
The hackers later released the personal details of some Game of Thrones actors, including email addresses and phone numbers, plus some HBO emails and confidential files, along with a renewed demand for a multimillion dollar ransom.
Bug bounty payments are a common occurrence in cybersecurity, designed to encourage third-parties to discover and report weaknesses found in security systems so they can be fixed, rather than sell the information to would-be attackers.
————————————
Top Hackers
In no particular order
Gary McKinnon
" Solo " 
Gary Mckinnon a.ka Solo is a Scottish hacker who masterminded the largest military computer hack of all time
Gary McKinnon must've been a curious, restless child, for to gain information on UFOs, he thought it better to get a direct access into the channels of NASA. He infiltrated 97 US military and NASA computers, by installing virus and deleting a few files. All the efforts to satisfy his curiosity, but, alas, curiosity killed the cat. It was soon found that McKinnon was guilty of having hacked the military and NASA websites from his girlfriend's aunt's house in London.
While entering and deleting the files from these websites wasn't enough, McKinnon thought of shaming the security forces by putting out a notice on the website that said,
"Your security is crap."
Well, looks like McKinnon was something, if he could shut down the US Military's Washington Network of about 2000 computers for 24 hours, making the hack, the biggest military computer hack of all time!
 Kevin Mitnick
Kevin Mitnick was once the most wanted cyber criminal in the world. He had an obsession with computers that escalated into a two and half year hacking spree where he stole millions of dollars of corporate secrets from IBM, Motorola, telecom companies and even the National Defense warning system. He was caught twice in jail twice for his crimes, but now he is a computer security consultant .
Vladimir Levin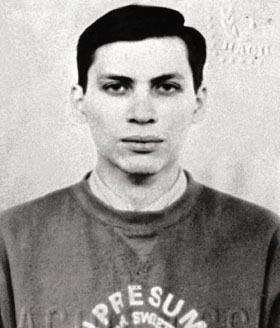 Vladimir Leonidovitch Levin is a Russian Hacker of genius proportions. In 1994 while working with a dial-up connection and a laptop from Saint Petersburg, Apartment he accessed the accounts of several large corporate customers of Citibank stealing USD 10.7 million. He ended up spending three years in jail. However, in 2005, an anonymous hacker group came claiming that they were the ones truly responsible for the theft and that they only sold Vladimir the data needed to steal the money.
Mathew Bevan and Richard Pryce
In 1996, Mathew Bevan and Richard Pierce were 21 and 17 respectively, when they broke into military computers. They didn't only hack into US military computers, but the officials thought they might have also hacked into North Korean Systems as well. These people have the unique distinction of saying that they almost started a war.
Michael Calce
a.k.a
" MafiaBoy" 
Michael Calce, a Canadian Hacker was responsible for a series of high-profile cyber attacks in 2000. Project Rivolta a project name he called it meaning riot in Italian was a distributed denial of service attack that took down major websites Yahoo, FIFA, Amazon, eBay, CNN, and Dell among others. He was caught after bragging about the attacks in an IRC chat room for which he got eight months in jail. Why such a short sentence? Michael was only in high school at the time
Adrian Lamo
" The Homeless Hacker"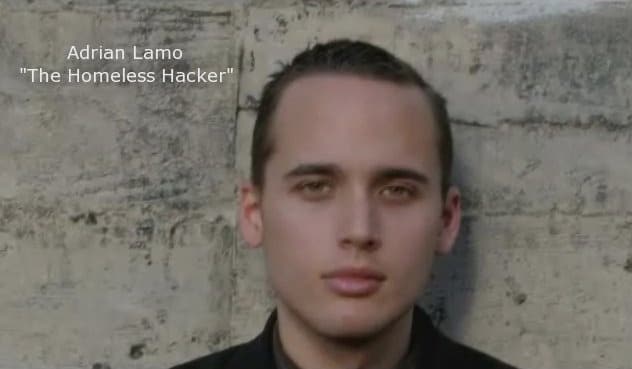 Adrian Lamo is best-known for hacking into major cooperations like Yahoo, Bank of America, Citigroup, The New York Times and Microsoft but the way he did it made him famous. He used public internet connections like libraries and coffee shops to hack to hack into major sites. Because of that style, he was named as 'Homeless Hacker'. In 2004 after being caught he was given six months house arrest in order to pay $65,000 in restitution.
 Jeanson James Ancheta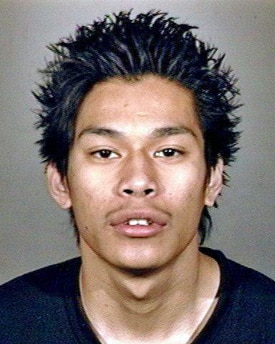 Jeanson James Ancheta has been the first hacker ever to create a botnet a group hijacked computers that work together as a legal means. In 2004, he started to work with botnets robot, a computer worm that can spread his net of infected computers which gave him control to 500,000 computers including US military computers. He was forced to give up his BMW, pay more than $58,000 and serve 60 months in prison.
 Owen Walker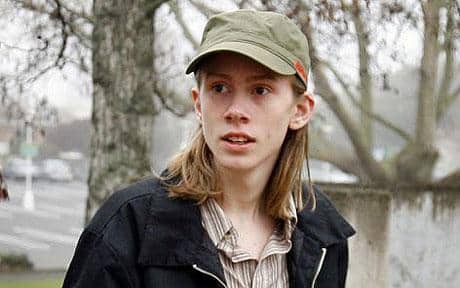 Owen Walker a.ka AKILL was only 17 when he let in an international hacking group that cause over 26 million dollars in damages. The school teenager was responsible for creating the Bot virus which spread into 1.3 million computers around the world crashing them. Even though he was caught despite all the damage he was released without being convicted
 Astra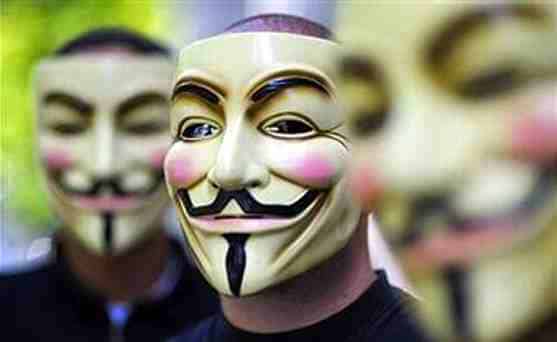 The hacker named Astra, whose real name was never revealed was a 58-year-old Geek Mathematician, who was operated between 2002 and 2008 during that five-year period. He stole weapons technology data in 3D modeling software from a company called the Salt Group, which he sold up to USD 361 million to buyers all around the world. He was tracked down in an apartment in Athens, Greece.
Albert Gonzalez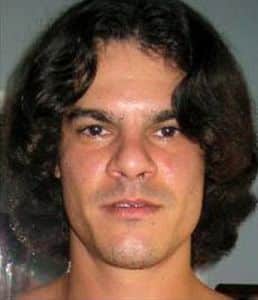 Albert Gonzalez, over a two year period he stole a total of 175 million credit card numbers selling them online. A massive yet undisclosed amount of money was stolen from his victims through identity theft, leaving them to battle to restore the credit ratings and get their money back. He was sentenced to 40 years jail.
Anonymous
The concept of being a "digital Robin Hood" was far from being conceived, but in the computer age, it is very likely that someone somewhere has bagged this title. A "hacktivist group" called Anonymous are known with the penname of being the "digital Robin Hood" amongst its supporters. Identified in public by wearing a Guy Fawkes Masks, Anons, as they are widely known, have publicized themselves by attacking the government, religious and corporate websites.
The Vatican, the FBI, the CIA, PayPal, Sony, Mastercard, Visa, Chinese, Israeli, Tunisian, and Ugandan governments have been amongst their targets. Although, Anons have been arguing whether to engage in a serious activism or a mere entertainment, many of the group members have clarified their intent which is to attack internet censorship and control.
Original Story : www.technotification