Don McCullin
———————————–
BBC Imagine 2013 McCullin
Full movie
———————————–
Donald McCullin, CBE Hon FRPS (9 October 1935) is an internationally known British photojournalist, particularly recognized for his war photography and images of urban strife. His career, which began in 1959, has specialised in examining the underside of society, and his photographs have depicted the unemployed, downtrodden and the impoverished.
Pictures
This slideshow requires JavaScript.
Biography
Early Life
McCullin grew up in Finsbury Park, North London, but he was evacuated to a farm in Somerset during the Blitz.
He is dyslexic but displayed a talent for drawing at the Secondary Modern School he attended. He won a scholarship to Hammersmith School of Arts and Crafts but, following the death of his father, he left school at the age of 15, without qualifications, for a catering job on the railways. He was then called up for National Service with the Royal Air Force.
Career
Photo copy right belongs  to:  JEFF ASCOUGH
Visit Jeff Ascough website:  www.ascoughphoto.com
During McCullin's period of National Service in the RAF he was posted to the Canal Zone during the 1956 Suez Crisis, where he worked as a photographer's assistant. He failed to pass the written theory paper necessary to become a photographer in the RAF, and so spent his service in the darkroom.
During this period McCullin bought his first camera, a Rolleicord. On return to Britain shortage of funds led to him pawning the camera. His mother used her own money to redeem the pledge.
In 1959, a photograph he took of a local London gang was published in The Observer. Between 1966 and 1984, he worked as an overseas correspondent for the Sunday Times Magazine, recording ecological and man-made catastrophes such as war-zones, amongst them Biafra, in 1968, and victims of the African AIDS epidemic.
His hard-hitting coverage of the Vietnam War and the Northern Ireland conflict is particularly highly regarded.
He also took the photographs of Maryon Park in London which were used in Michelangelo Antonioni's film Blowup.
In 1968, his Nikon camera stopped a bullet intended for him.
In 1982 the British Government refused to grant McCullin a press pass to cover the Falklands War, claiming the boat was full.At the time he believed it was because the Thatcher government felt his images might be too disturbing politically.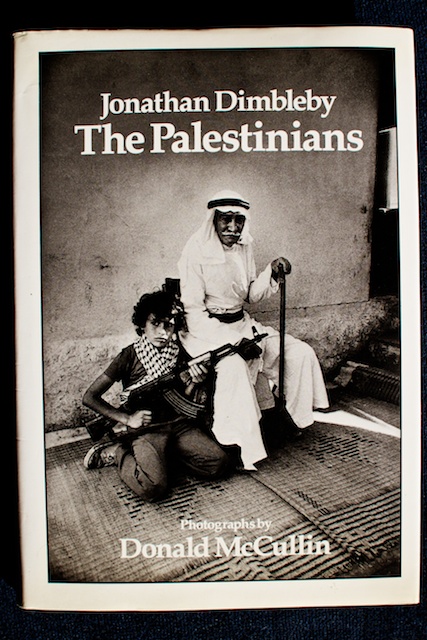 He is the author of a number of books, including The Palestinians (with Jonathan Dimbleby, 1980), Beirut: A City in Crisis (1983), and Don McCullin in Africa (2005).
His book, Shaped by War (2010), was published to accompany a major retrospective exhibition at the Imperial War Museum North, Salford, England in 2010 and then at the Victoria Art Gallery, Bath and the Imperial War Museum, London. His most recent publication is Southern Frontiers: A Journey Across the Roman Empire, a poetic and contemplative study of selected Roman and pre-Roman ruins in North Africa and the Middle East.
In 2012, a documentary film of his life titled McCullin and directed by David Morris and Jacqui Morris was released. The film was nominated for two BAFTA awards.
In later years, McCullin has turned to landscape and still-life works and taking commissioned portraits.
Family life
Currently living in Somerset, he is married and has five children from his current and earlier marriages