Belfast Child
Lance Bombardier Stephen Restorick
12th Februar  1997
The last British Soldier to die on active service in Northern Ireland as a consequence of the Troubles.
See operation banner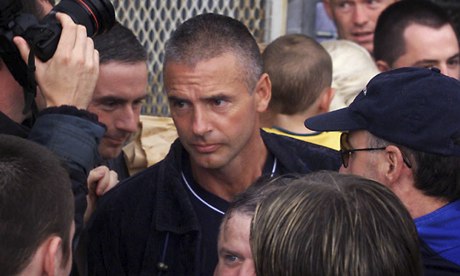 IRA Killer Bernard McGinn
Shot by IRA sniper Bernard McGinn  as he manned a checkpoint in Bessbrook, south Armagh, in February 1997 he held the tragic distinction of being the last British soldier to be murdered by paramilitaries in Northern Ireland. Until now.
The 23-year-old, serving with the 3rd Regiment Royal Horse Artillery, was five months into his second tour of duty in the Province when he was shot on Feb 12 1997.
He was manning a checkpoint on the Green Road outside the village when he was hit with single shot fired from a .50 calibre Barrett rifle.
Claims from a former soldier that an SAS team had been on standby ready to intercept the sniper that day but had been ordered…
View original post 1,223 more words