Key Events & Deaths on this day in Northern Ireland Troubles
9th December
————————————————-
Monday 9 December 1968
Terence O'Neill, then Northern Ireland Prime Minister, made a television appeal for moderate opinion in what became known as the 'Ulster stands at the Crossroads' speech. The speech gained a lot of public support. The Derry Citizen's Action Committee (DCAC) called a halt to all marches and protests for a period of one month.
Sunday 9 December 1973
A communiqué was issued which announced that agreement had been reached at the talks at Sunningdale; this communiqué was to become known as the Sunningdale Agreement.
Tuesday 9 December 1975
A poll published in the Daily Telegraph (British Newspaper) showed that 64 per cent of people in Britain wanted the British Army to be withdrawn from Northern Ireland.
Thursday 9 December 1976
The Irish Republican Army (IRA) planted a series of fire-bombs in shops in Derry which caused an estimated £1 million in damages.
Tuesday 9 December 1986
Ian Paisley, then leader of the Democratic Unionist Party (DUP), was expelled from the European Parliament for constantly interrupting a speech by Margaret Thatcher, then British Prime Minister.
Monday 9 December 1991
Peter Brooke, then Secretary of State for Northern Ireland, announced that there would be freeze on spending on capital projects in Northern Ireland. The reason given was the increased cost of bomb damage.
[The decision was widely criticised.]
Brian Mawhinney assumed responsibility for law and order at the Northern Ireland Office (NIO).
Friday 9 December 1994
A first meeting took place between a Sinn Féin (SF) delegation, led by Martin McGuinness, then Vice-President of SF, and Northern Ireland Office (NIO) officials on behalf of the British Government.
[The British officials raised the issue of the handing in of weapons while SF pressed for 'parity of esteem' for the party. This was the first meeting between SF and British officials for over 20 years.]
Wednesday 9 December 1998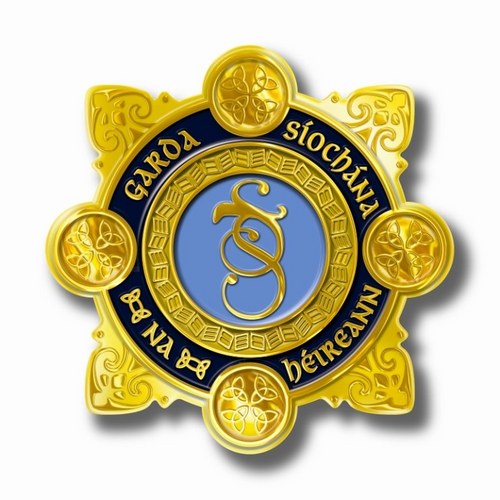 Garda Síochána (the Irish police) warned that dissident members of the "real" Irish Republican Army (rIRA) and the Irish National Liberation Army (INLA) were joining the Continuity Irish Republican Army (CIRA).
Sunday 9 December 2001
A series of protests were organised by Sinn Féin Youth (SFY) at British Army observation posts in south Armagh to protest at the lack of progress on demilitarisation of the area. The protests turned violent and 21 police officers, 3 soldiers, and a number of protesters were injured as petrol bombs, fireworks, and stones were thrown, and the security forces fired a number of plastic bullets.
The protest began at Creevekeeran watchtower, and then the protesters moved to Drummuckavall watchtower, before finishing with another protest at the joint police and army barracks at Crossmaglen.
There was serious rioting in the Whitewell Road area of north Belfast at approximately 11.00pm (2300GMT). An eight year old girl suffered cuts to her face when the car she was travelling in was attacked by rioters. Petrol bombs were also thrown on to the M2 motorway from the Longlands Estate. Earlier, a petrol bomb was thrown at a house in Serpentine Gardens and another house in Merston Gardens had its windows broken.
————————————
———————————————————————————
Remembering all innocent victims of the Troubles
Today is the anniversary of the death of the following  people killed as a results of the conflict in Northern Ireland
"To live in hearts we leave behind is not to die
– Thomas Campbell
To the innocent on the list – Your memory will live  forever
– To  the Paramilitaries  –
There are many things worth living for, a few things worth dying for, but nothing worth killing for.
1 person  lost their lives on the 9th December  in 1986
————————————————————
09 December 1986

Paul Bradley,   (30)
Catholic
Status: Civilian (Civ),
Killed by: non-specific Loyalist group (LOY)
Died three days after being badly beaten in Tavern Bar, Bridge Street, Lisburn, County Antrim .
Who wants… A signed copy of my No.1 best selling book ? Makes a great Xmas gift for book lovers & those interested in the Troubles & the crazy, mad days my generation lived through.
Click here to order : https://tinyurl.com/2p9b958v
UK orders only – if you live outside the UK email me belfastchildis@googlemail.com and Ill send you a link for ordering outside the UK.