Jac Holmes
We Salute You!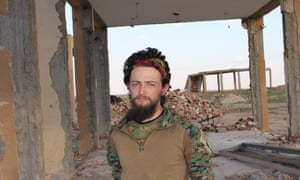 Mother of Jac Holmes, 24, who left IT job in Bournemouth to volunteer with Kurdish fighters in Syria, says he died on Monday.
A British former IT worker who went to Syria to fight against Islamic State has been killed in Raqqa a week after the group's de facto capital was liberated, his mother has said.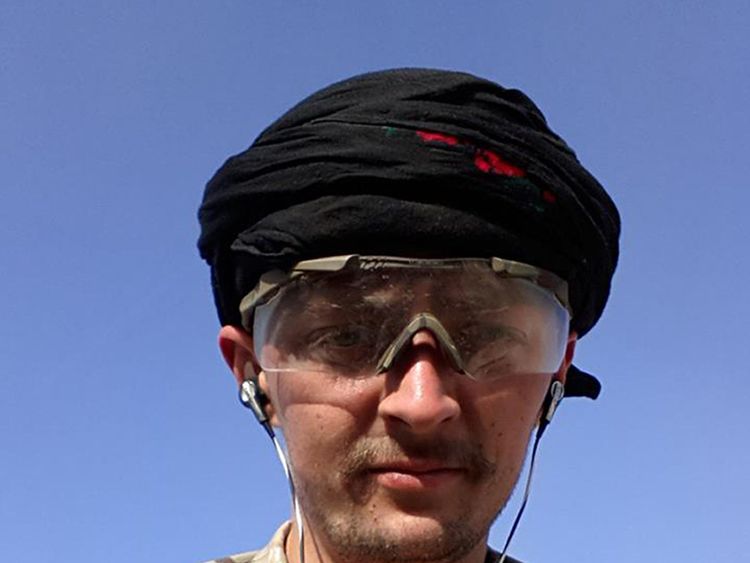 Jac Holmes, 24, from Bournemouth, was one of the longest-serving volunteers with Syria's Kurdish People's Protection Units (YPG), having travelled to northern Syria three times since August 2015. He featured regularly in the international media.
It is understood he died on Monday morning in an explosion as the sniper unit he commanded cleared mines to make way for freed civilians to leave the war-ravaged city.
His mother, Angie Blannin, told the Guardian:
"I'm completely heartbroken. I can't believe he's gone. I was on the phone to Jac only on Sunday and we talked about how he planned to come home for Christmas now Raqqa is liberated. He wanted to stay to see the end of the caliphate. It was a moment of history and he wanted to be part of it. It feels so ironic he had to die when it was finished."
Describing the fight against Isis as her son's "calling", she added: "He was lost for a while before he went to Syria and didn't know what he wanted to do with his life. He didn't feel like he had any purpose. But then he went to Syria and found one. He said:
'Mum, I love what I'm doing and I'm good at it.'
"It wasn't my place to stop him. He had to find his own path in life. And death. My job as a mother wasn't to keep him at home, but to support him and help him in whatever he chose to do. Even though I didn't want him to go, and we talked about that a lot, you have to let your children grow and be their own person. Anyway, he was very like me: headstrong. He didn't like being told what to do."
Holmes' death comes four days after the US-backed Syrian Democratic Forces – of which the YPG is the majority component – declared the "total liberation" of Raqqa, which for more than three years was the de facto capital of Isis.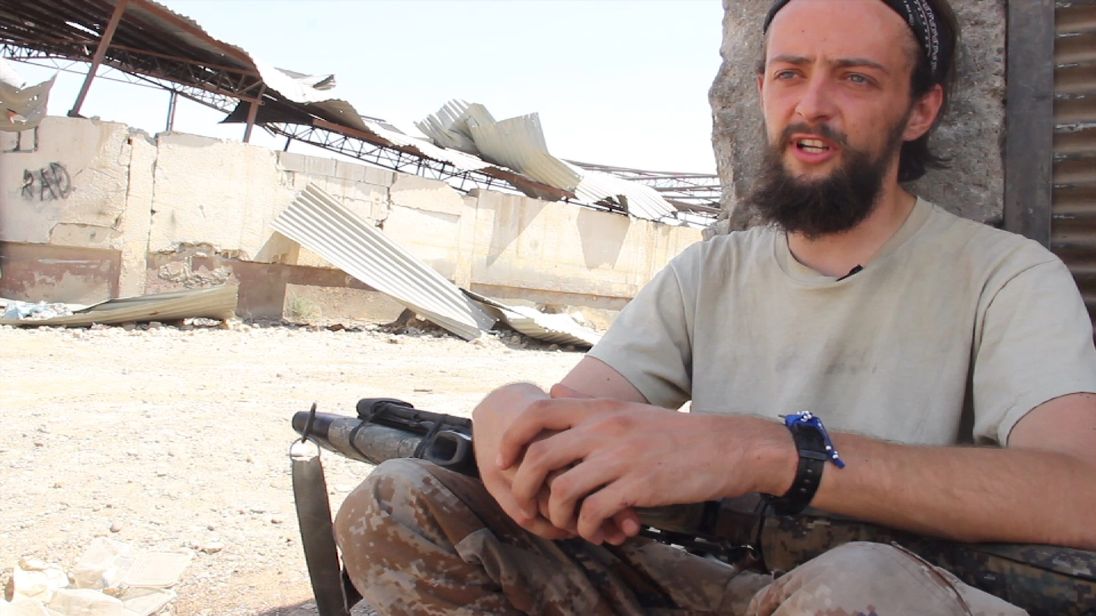 On Sunday Holmes joined hundreds of anti-Isis fighters at Raqqa central sports stadium to celebrate the victory, later posting on Facebook:
"Walking into the stadium in Raqqa for the first time since the battle ended. We spent weeks seeing this place from hundreds of metres away – it was strange walking the streets and finally going inside."
Kimberley Taylor, who is believed to be the only British woman fighting Isis in Syria, said she had spent the past eight months on the Raqqa front with Holmes. Describing him as "everyone's best friend", she told the Guardian:
"I don't know what to say, I'm in pieces. I haven't been able to stop crying since I heard. I want people to know that he wasn't just a brave warrior but had one of the kindest hearts of anyone I've known."
She said she spent all of last Friday with him after they bumped into each other at the celebration. "I hadn't seen him in a few weeks and saw him in the crowd. I ran over to him and gave him a hug and we spent the rest of the day together, laughing and talking about everything we'd been through.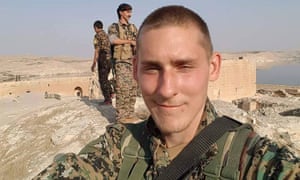 See Ryan Lock